Today's is another series of Versatile Vases. I know I can keep going with this series, but am afraid that it has come to an end. However, never say never...if I feel creative about using the vases, I will. So you will not see the end of this.
You might be wondering how I came about with this design?
I started out with extra leaves stamped in Grey on my desk....
What to do with them? Well, yes, put them in a vase!

I also added the white dots to make the leaves stand out more.

I also used the silver pen to color the leaves.
The silver gel pen really make the grey design shine!
I tell you, sometimes it's al about the little things!
It really is a good idea to use the SAME stamp that you use for the focal point AND for for the background. In this case, I used a light green ink and partially stamped the background for depth and interest.
Lastly, don't forget to check out
yesterday's blog hop!
Here are my 5 projects and the pins that I share.
FREE US Shipping on orders over $100--->

USFREE
$7 Off International Shipping on orders over $100--->

SHIP7OFF
The May release products are listed at the end of this post.
Two days only!
Simon Says Stamp wishes you a Happy Mothers' Day and offers some discount.
code --->

THKUMOM

($20 off with purchase over $100)
code:

SUBFVE

---> $5 off with any purchase of $5 or more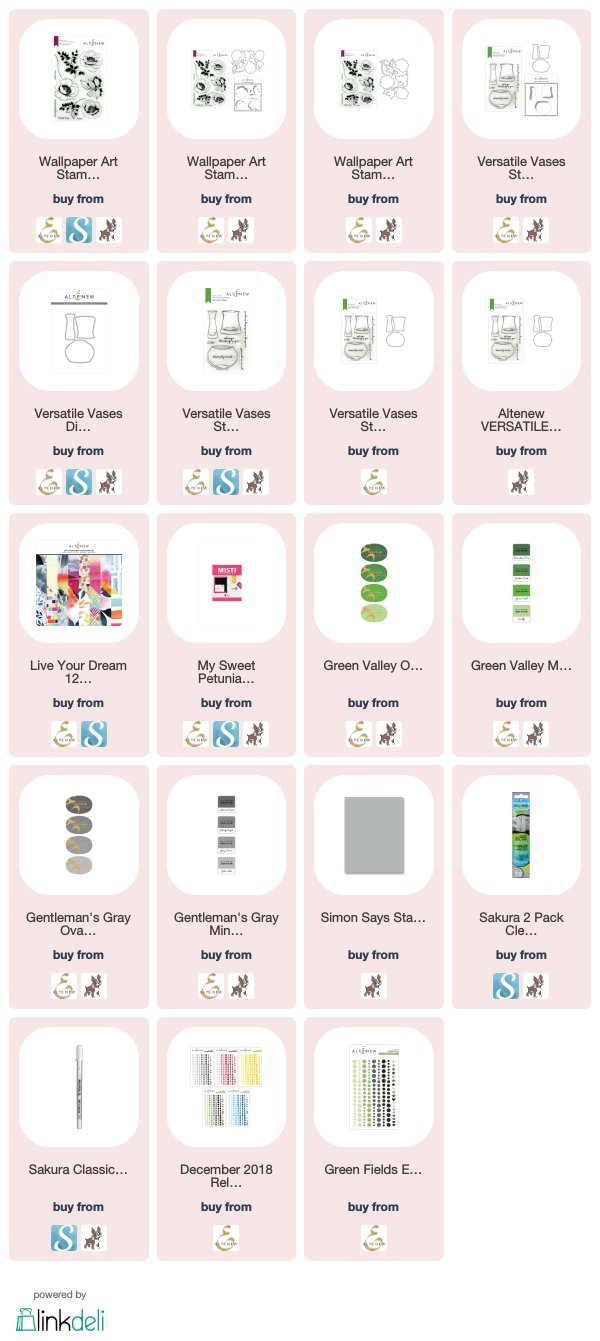 Thanks so much for stopping by!