Hello friends!
I am delighted to be part of the Altenew + The Daily Marker Watercolor Therapy Blog Hop.

If you arrive from the blog of
Caly Person

, you are in the right
place.
If not, come and join the fun hop for ideas and inspiration. For details, please visit
Altenew Card Blog.

For my coloring project, I used the new Woodless Watercolor Pencils. I was slightly concerned how I can make these pencils work best....

However, after few practices, I started to get the hang of it! These coloring pencils truly are kind of magical. No more worrying about too much. too little water.

Also, the pigments of the pencils are so rich that you can easily add colors and see the vibrancy coming to life in front of your eyes.

I am not great at coloring, but these pencils make my work look pretty decent.
I also used the new Altenew Liner Pen Set to add "faux stitching". To add shine to my water-coloring, I applied Metallic Watercolor Pan Set.

I hope that you enjoy seeing my watercolor project. I appreciate your comments!

All products links are listed below. Affiliate links are applied at no additional cost to you.
Thank you for your support.
Receive a FREE brand NEW Butterfly Kisses($4.99 value) with *every order
from 11/18/2020 at 12:01 am EST until 11/19/2020 at 11:59 pm EST or while supplies last. The free gift will be added to cart automatically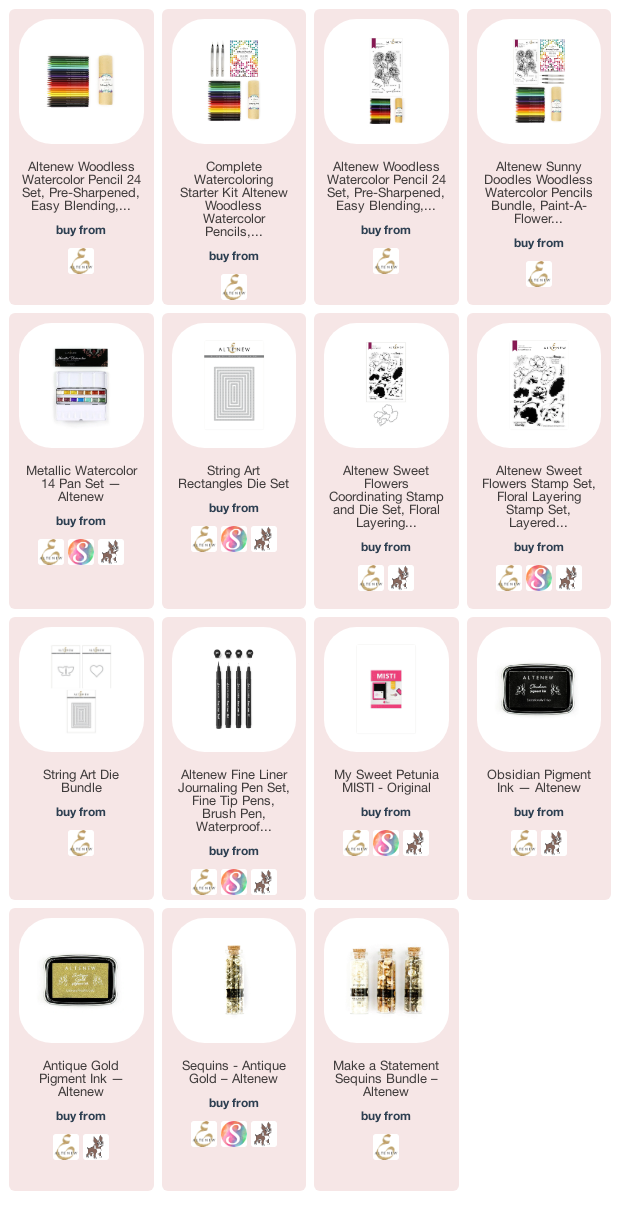 Prizes: Altenew and Kathy from The Daily Maker are giving away over $350 prizes to 17 lucky winners.
1 Altenew
Artists' Watercolor 24 Pan Set
1
Watercolor Essential 12 Pan Set
3 x $15 Altenew Gift Certificate
12 x Collapsible Marker Bag
Please leave a comment on the Altenew Card Blog and each designer's blog on the blog hop list below for a chance to win by 11/24/2020. All winners will be announced on the Altenew Winners Page on 11/30/2020.