Hello friends!
How is your Black Friday going? I am staying warm and cozy at home.😀
In case you have not checked out Spellbinders Hello Holiday Sale, here are some of my cards created with the products that are currently on sale. I am breaking them down with assorted media. This way, you will get an overview on using dies.

I often use pattern paper and inks to create with the dies. Here are the 2 examples about using the same dies , but with totally different feel to it.
This LOVE card has both--glitter paper and inks.

The following snowflake card was created with ink sprays.
Of course, the pattern paper almost never disappoint.
You just have to play the matchmaker to help paper and dies for each other.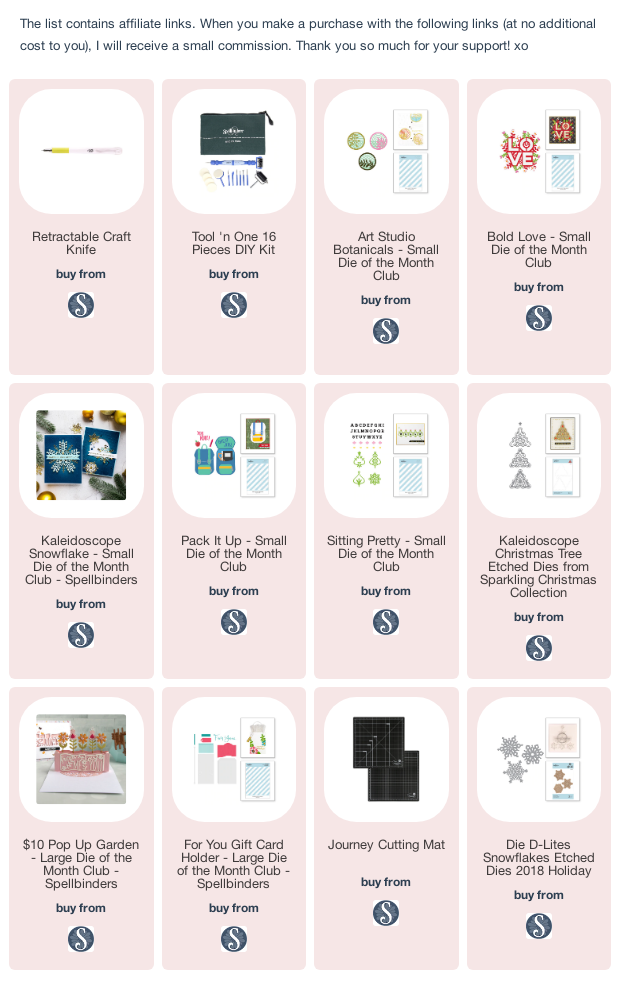 I apologize for the frequent sales posting. This is the time of the year to support these crafting companies and hopefully, they will be able to make more wonderful products for us to enjoy in the coming year! Thank you so much for stopping by!
All the latest sales info are constantly updated (please use the side banners for your shopping)

(The comment feature in this post has been disabled).