Hello friends!
If you love cute gnomes, this post is definitely for you.
This Gnome Tree Etched Dies is from the Gnome for Christmas Collection. If you're looking for a different kind of Christmas tree, this set of 11 thin metal cutting dies will do the trick! How can you resist a tree full of fun Gnomes?! It comes with trimmings, a wreath and even a star topper.
Gnome Tree Etched Die is quite different from the usual. The gnomes actually form a Christmas tree.

This die set is a bit more involved. With each gnome, you can find each individual piece. Since the shapes are distinctive on their own, it is not hard to piece them all together.

You can ink-blend or use color card stock. I decided to color them with Alcohol Markers.

Even though I am no expert in coloring, I can manage coloring the small pieces. I did spent more time on creating this card. However, the process was very enjoyable.

Here are the categories of the new Spellbinders release if interested.
Seasonal Label Motifs, Boo Dance Party, Gnome for Christmas, Santa Lane Kit, Tinsel Time, Warm Wishes Camper, Winter Wonderland, New 3D Embossing Folders, New Embellishments
New Glimmer Foil Packs

If you shop, please check out with my affiliate link here after you load up the shopping cart. This is at no cost to you and Spellbinders knows that I send you....
Your support much appreciated. Thanks for stopping by!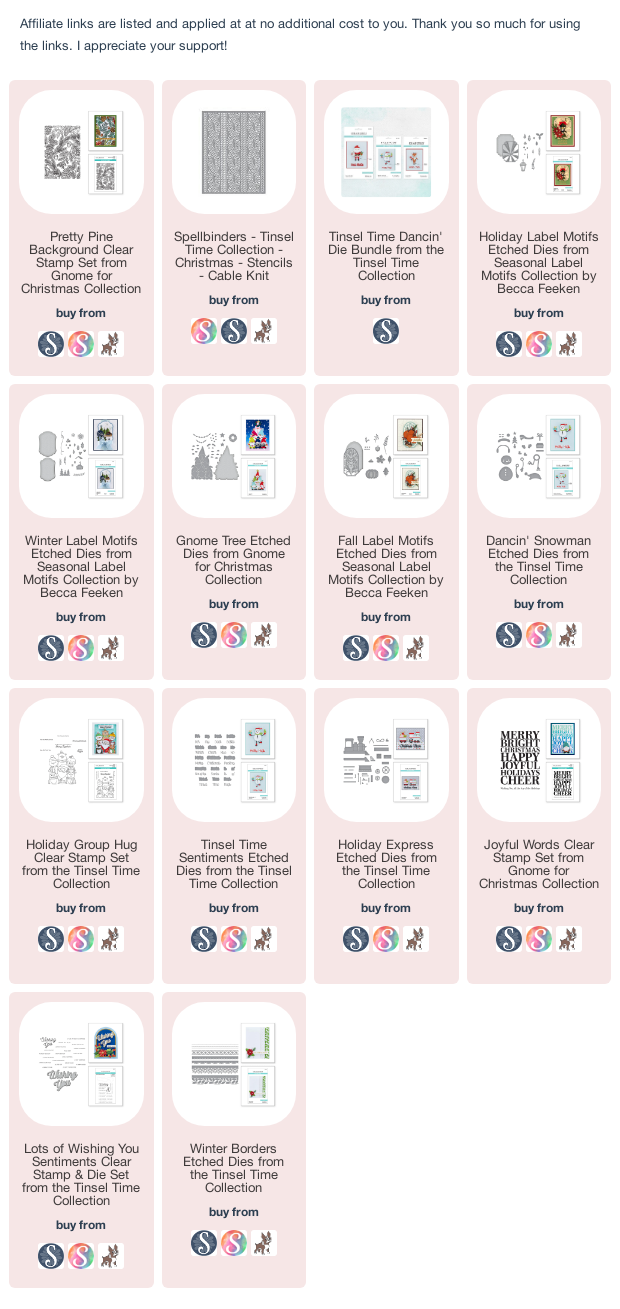 <