Hello friends!
Today's is my birthday 😀☕... while I am not tell you my age, but I am now a Grandma! 👵 So, yup, I am mature! But, hey....I am back to share another take with The Altenew Artist's Gouache Set
This time I am using Altenew Hosta 3D Embossing Folder as my main image.
If you are intrigued about the new Gouache from Altenew, you are in the right place. I am specifically using the paint in all shades of green (see the middle row from the product photo above).
To be on the safe side, I used Watercolor cardstock for the dry-embossed image. However, with the thickness and less water content in Gouache, it is not necessary to use watercolor cardstock. The regular 1110 lb will do just fine.
I find it rather easy to color the embossing folder. Instead of holding the watercolor brush like you normally do, tilt the hand to the side and use the side of the brush to color.
That way, I was able to color only the top ridges of the embossing folder.

Once I was happy with the coloring, I added the Scalloped Circle Die (with vellum and sentiment). I also added sequins and gold metallic thread. It's that easy!
Get a FREE Journal Flowers Stamp Set (worth $9.99) on orders over $79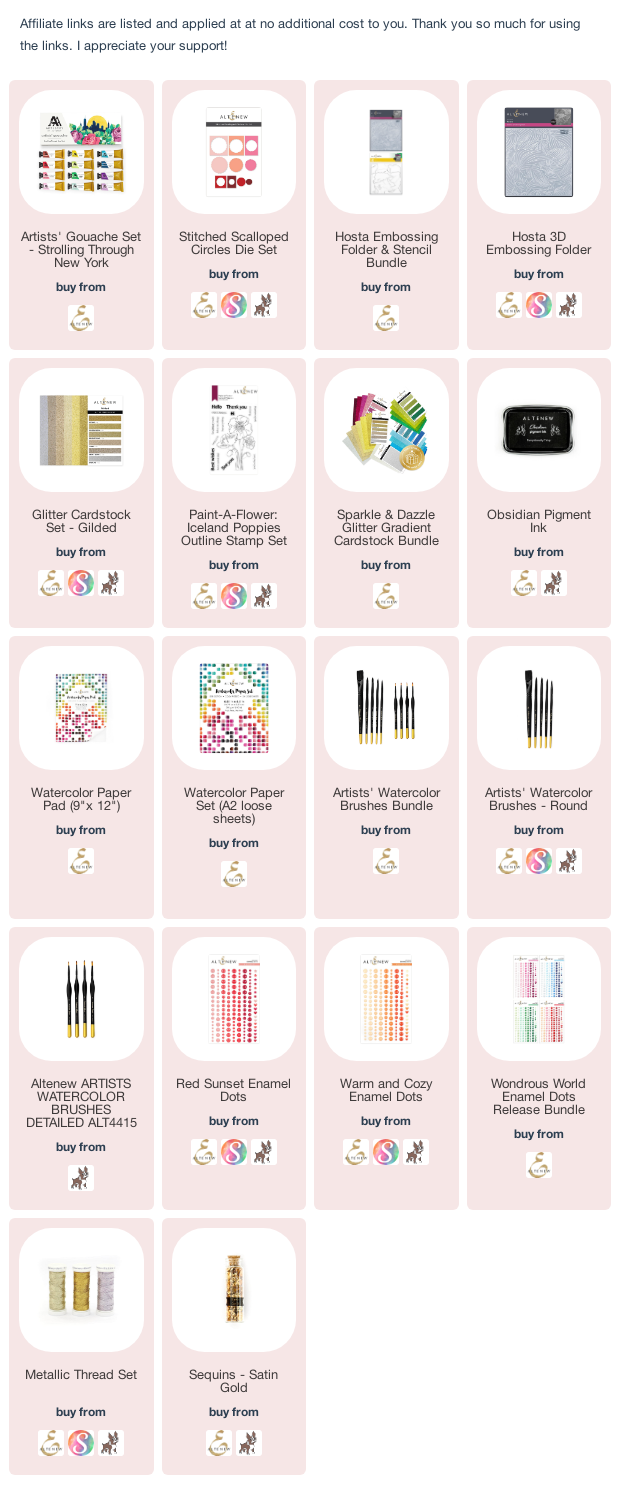 Thank you so much for stopping by! Now if you don't mind, I must go and visit my grandson now.....