Hello Friends!
I am happy to share another
Stained Glass Window
creation with you.
Please check out the Build-a-Flower Winner Announcement at the very end of this post.
This time I took a
golden approach
and came up with a slightly different look.
What did I do differently from my previous card?
~stamp the
Fancy Frame
(the smaller stamp) for the background
~stamp the background slightly off in various colors
The multiple gold-embossing gave the outlines some super shiny edges and make it more stain-glass like, in my view.
This Stain Glass Stamp set
is a 4x6 set and is packed with lovely layered stamps. For the price point, it provides great value and a ton of stamping fun.
What do you think? Do you like silver or gold? I can't decide...
I might have to do another version!!?
TODAY ONLY!
The free gift will be added to cart automatically. No code needed to enjoy this deal.
or any of the links provided in this blog.
~~~~~~~~~~~~~~~~~~~~~~~~~~~~~~~~~~~~~~~~~~~~~~~~~~
(edited on Feb. 4th 1pm EST)
Scrapbook.com is offering 7% off the entire order!
Monday Only! Use code: FUNDAY6794
( Affiliate links are applied at no additional cost to you. Thank you for your support.)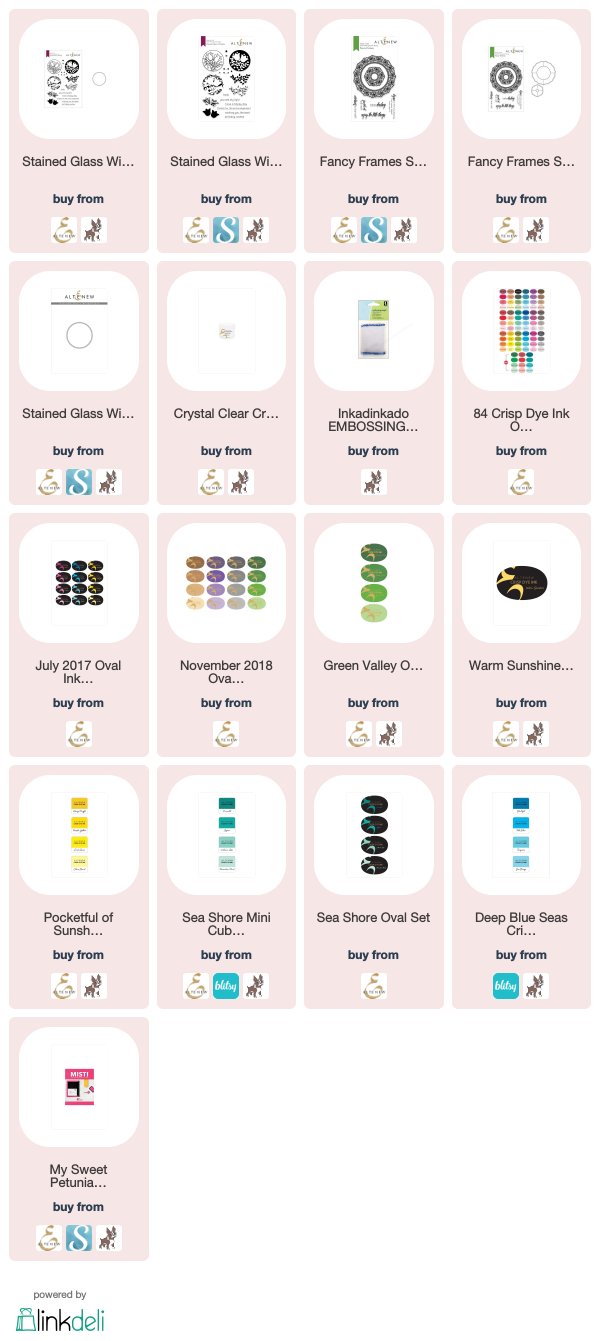 The $20 Gift certificate goes to.... #86
Congratulations, Betty! Please contact me at virginia@altenew.com to claim your prize!
Thank you, everyone , for your feedback and support.
I appreciate that you stop by today!