Happy Tuesday, friends!
Time to share a technique with you on a Tuesday!
I am using all
Technique Tuesday
products for this feature.
Today's card is to use stamp and matching dies to their full potential....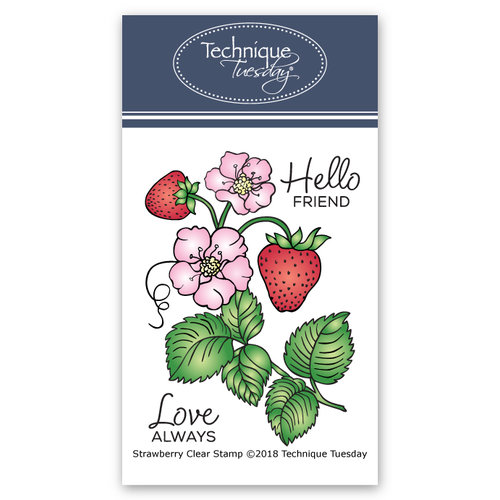 Technique Tuesday - Strawberry
from:
Scrapbook.com
Technique Tuesday - DIY Steel Die - Strawberry
from:
Scrapbook.com
You might wonder if you should get the stamp AND its matching die.
Sometimes you can give it a pass because you
love can do fussy-cutting.
However, Matching dies are not just for cutting out the stamped images perfectly.
Here is another fun twist to the use of matching dies.
I know that I have done this technique many times before, but this just doesn't get old.
Along with new stamps and matching die, the stamped design with a etched imprint gives you a delightful and unexpected joy once completed!
I actually use very little amount of watercolor to color these images on kraft card stock.
The color white was highlighted with the
White Gelly Roll pens
.
If you are not sure about using a
tan embossing mat,
check your die cut machine's manual. Most comes with this accessories and it is not expensive and they last a very long time.
Ding-->
take your matching die along with a tan embossing mat to create a subtle embossed image along with the stamped image.
👉👉Want to kick it up a notch? You can carefully sponge around the image with the die in place. This leaves you a colored background without distracting the focal point.
I hope that you enjoy seeing today's card.
Thanks so much for stopping by!
💗💗👉 to thank you for using my affiliate links (at no additional cost to you), I am doing a
giveaway (with 3 prizes!!!)
this summer.
Please check it out on
this page
(with latest sales and promotion) .
Thank you for your support and comments.