Hello friends!
I'm joining a fun Instagram Hop with Altenew today to celebrate the release of Altenew's Mini Delight: Victorian! Feel free to start the hop over at
@altenewllc
!
To celebrate this release, Altenew is giving away a $20 gift certificate to 5 lucky winners!
For a chance to win, please follow
@altenewllc
and leave a comment on each stop on this Instagram Hop. Meanwhile, please also follow me on my Instagram (yesvirginialu)
Here is my take on this lovely yet intricate
Victorian Stamp Set.
The style of these Victorian houses reminded me one of the most iconic
Painted Ladies
in San Francisco.
About Painted Ladies (source: Wiki): In American architecture, painted ladies are Victorian and Edwardian houses and buildings repainted, starting in the 1960s, in three or more colors that embellish or enhance their architectural details. The term was first used for San Francisco Victorian houses by writers Elizabeth Pomada and Michael Larsen in their 1978 book Painted Ladies: San Francisco's Resplendent Victorians. Although polychrome decoration was common in the Victorian era, the colors used on these houses are not based on historical precedent:
Since then, the term has also been used to describe groups of colorfully repainted Victorian houses in other American cities.
I stamped the
Victorian
houses in warmer tone and colors. They are easy to line up and was not hard to stamp at all. Once I stamped 3 in a row, I cut and popped up the piece.
I then added a stripe of paper with the smallest
Nesting Label Die
and stamped the sentiment.
Free Gift(Envelope Stickers) on Orders over $39
Receive FREE
Envelope Stickers
(worth $6.99) on orders over $39 from 6/29/2020 at 12:01 am EDT until 6/29/2020 at 11:59 pm EDT or while supplies last. The free gift will be added to cart automatically.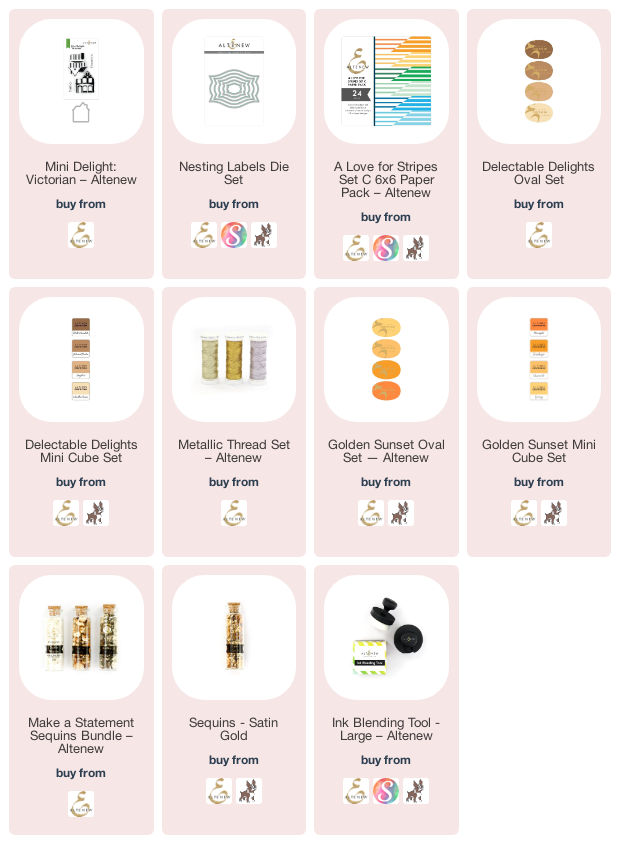 Here is the IG hop list.
Thanks for stopping by!