Hello friends!
Hope you are having a relaxing weekend! Once in a while, I will be featuring and reviewing old(er) Altenew products that are ON SALE.
With a review like this, you may get some inspiration how one product can be used in so many different ways. It is always a highlight for me to use the same stamp in creative approaches.

Using the product links (for your shopping) at the end of the post is strongly encouraged and appreciated.
( Forever in Love Stamp & Die Bundle)
By sharing my samples, I hope that you get some ideas on using these products and get them with a good price.
(Essential Paper Pack)

(Essential Paper Pack)
(Grateful Heart Stamp Set)
F

REE U.S. shipping with code HAPPY01J5 or $5 OFF international shipping with code SHOPPING01J5 at checkout on orders over $39
from 1/15/2021 at 12:01 am EST to 1/16/2021 at 11:59 pm EST. Not valid on prior purchases. Cannot be combined with other promo codes.
Click

HERE

before you check out.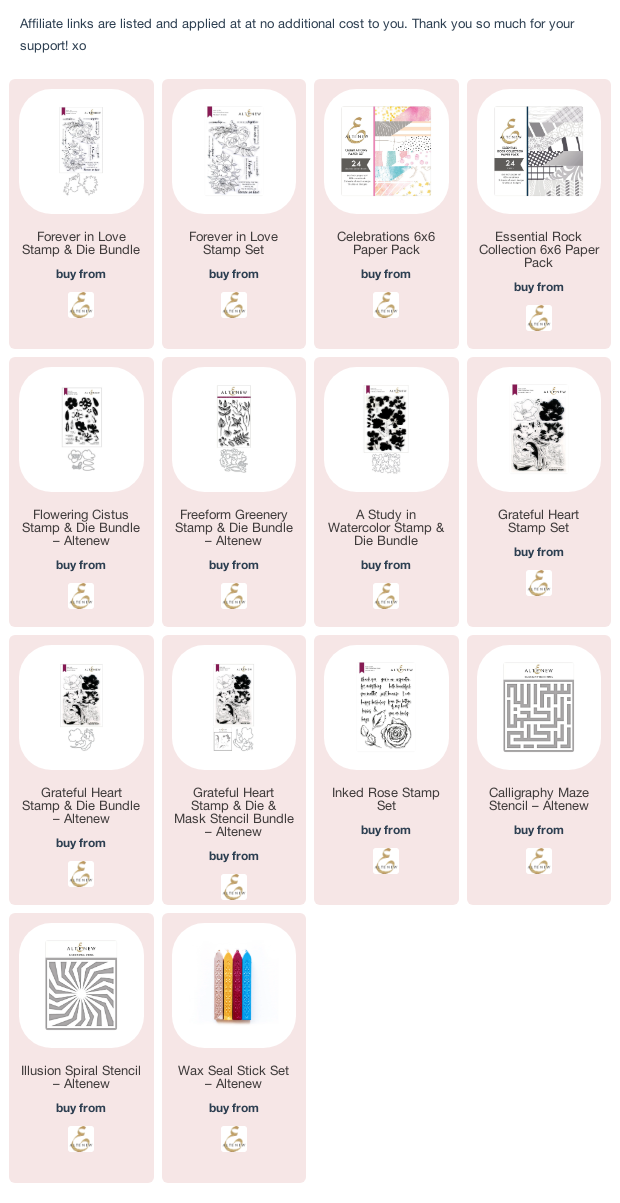 The comment feature in this post has been disabled.
If you have any questions about products or using the links, please e-mail me at virginia@altenew.com Thank you for stopping by!