Hello friends!
Welcome to Week Six's Stencil Sunday!
This week, I am featuring
Step Builder Stencil.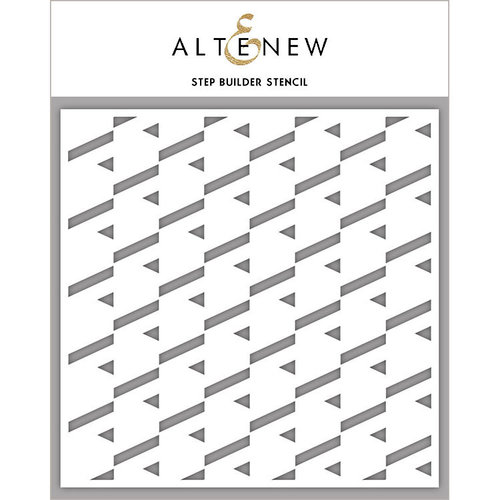 Altenew - Stencil - Step Builder
from: Scrapbook.com
This stencil may look a bit intimidating, but it really is amazing and fun to work with.
I applied ink with the stencil in yellow and orange. This Gradient Effect truly makes a difference.
I then flipped it over to stencil the other side in lightest pink and dark pink/red.
The ink-blending does the work for you.
Once I was happy with the background, I added my focal point.
This time, I used the
Build-a Flower Stamp Set Larkspur
The glitter from the
Gold Stickles
really SHINES!
Altenew has a wide selections of stencils, you can find them
here.
Thanks so much for stopping by!
Check out the latest release from Altenew.