Handmade cards are hard to reproduced or duplicated....
Today's card is impossible to remake.
I used a "leftover piece" from this butterfly card
and then created this very card.
You see, after ink-spraying the stencil, I still had tons of ink left on the stencil!
It would be a "waste" to rinse it all off the stencil.
Quickly, I found a piece of card stock or some sort. In front of me, there was a piece of vellum.
I took the stencil and then pressed right against it and forgot about it for a while.
For the longest time, I didn't know what to do with the "
reverse stencil print
" (FYI: I made this term up). Then I got some hearts from another project's leftover. So... Ta-da!
As for the hearts and sentiment, they are from the upcoming release! Here are your "sneak peeks"!
If you do like the
Flowing Butterfly Stencl
, you are in luck!
This
Novembers Ink Spray Bundle
is a great basic set to start if you want to get inky!
~~~~~~~~~~~~~~~~~~~~~~~~~~~~~~~~~~~~~~~~~~~~~~~~~~
Scrapbook.com is offering
New Years Special.
use code
NEWYEAR2018
for instance,m the
Altenew Brush Markers
price would be now $34.19!
~~~~~~~~~~~~~~~~~~~~~~~~~~~~~~~~~~~~~~~~~~~~~~~~~~~~~~~~~~~~~~~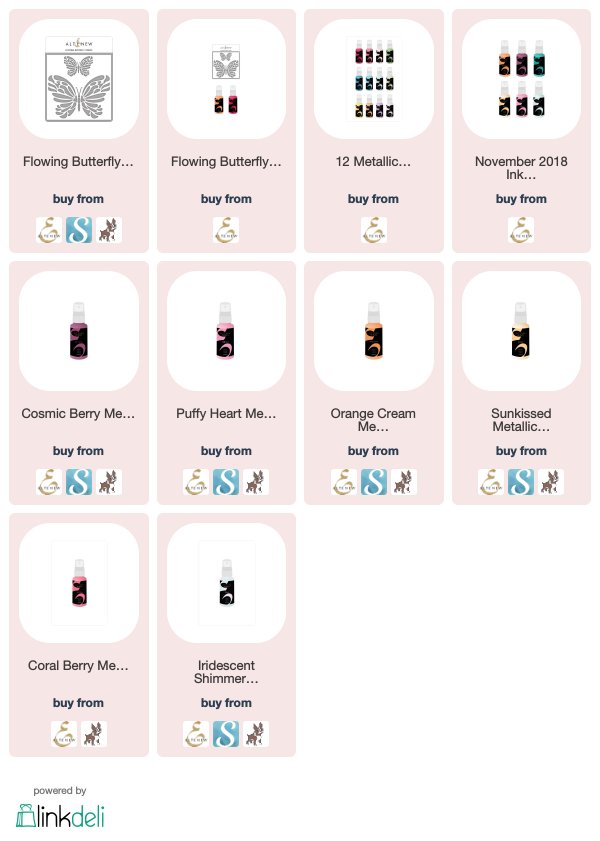 Lastly, here is the announcement that you have been waiting for!
Michele Clay s
aid...I like all your favorite cards and really like the new map card. My favorite that popped out to me is the striped background with XOXO. Gorgeous!
Congratulations, Michele, please e-mail me at virginia@altenew.com to claim your $20 Gift certificate. Thank you for stopping by!