Hello friends!
It's time to share another exciting Altenew Craft-A-Flower with you.
We are celebrating this month's
Craft
-A-Flower Antique Rose with a blog hop!
If not, come and join the fun hop for ideas and inspiration.
Now...let's take in all those LAYERS! What do you think?

The guide on the package was very easy and clear to follow. Each petal has its distinctive shape that you will not get mixed up easily.

TIPS on creating your own color paper:
For my rose petals,
I created my own custom blend colors
. It is the quick and easy way. I applied 4 shades of Altenew ink to
Gel Plate
and let the ink dry. I then selectively die cut the colors accordingly.
If you do not own a
Gel Plate
, you can simple do the
"Direct Ink to Paper"
approach.
Ink-blending
is another great option, too! If you love
watercoloring,
you can paint your own color paper, too! Last but not least,
Altenew Gradient Card Stock
is another good option, too!
To compliment the roses, I used part of the
Garden Trellis
to ground the images. Currently this cover die is sold out over Altenew.
Here i
s another option if you like to get this cover die.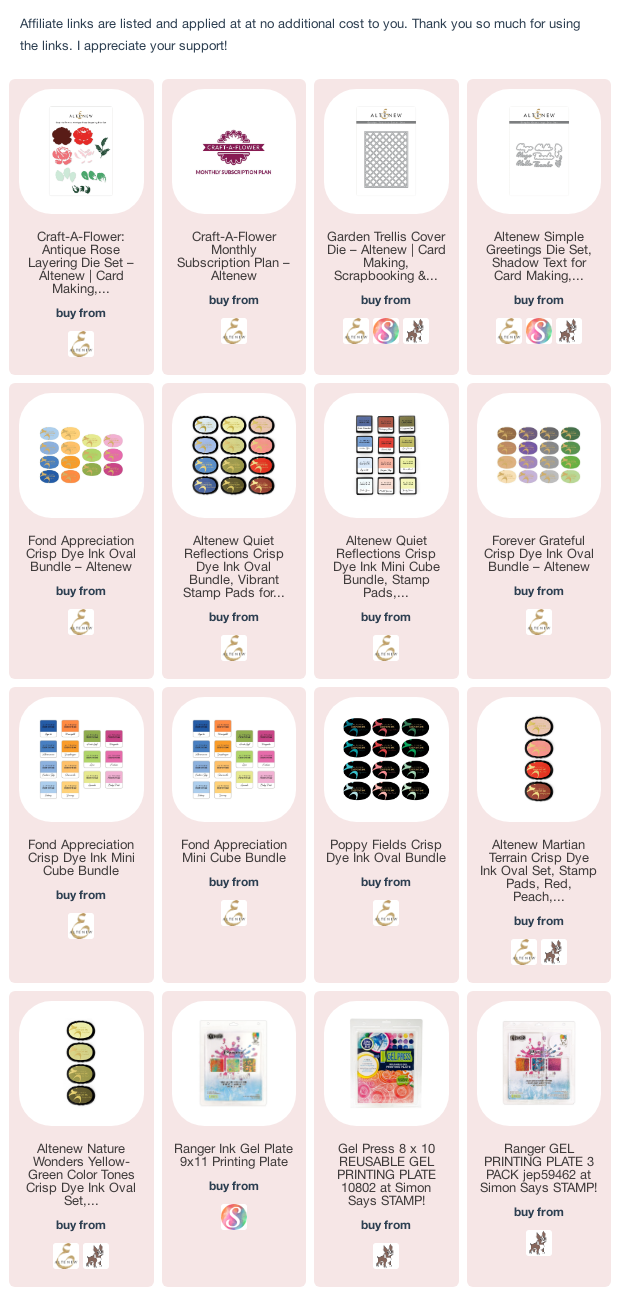 Giveaway Prizes: $200 in total prizes! To celebrate this release, Altenew is giving away a $50 gift certificate to 2 lucky winners and a $20 gift certificate to 5 winners! Please leave a comment on the Altenew Card Blog and/or each designer's blog post on the blog hop list below by 03/12/2021 for a chance to win. Altenew will draw 7 random winners from the comments left on each stop of this blog hop and announce the winners on the Altenew Winners Page on 03/15/2021.
Thanks so much for stopping by!