Hello friends!
I am popping in with a BEE Kind card. This set of stamps and dies were so popular that they were sold out as soon as they were leased.
Be Kind is now back in stock, so be on the look out if you are interested. My plan for this card was to have the bee positioned right in the center.

I did some masking and dry-embossing. There is a letterpress effect around the bee if you look closely.

I also love the idea of having flowers as part of the background, so I took out Enchanted Roses and stamped part of the image on the side. This Enchanted Rose stamp set is huge!

For the final touches , I thought to add more splatter. I was quite pleased how this card was turning out.... SPLAT! A huge drop of yellow splatter landed right in the middle! It clearly looked like a "mistake"!

So, I stamped another die cut bee and added to the design. It's ALL good. 😅

Save 20% off on *ALL Dies
including alphabet dies, cover dies, layered dies, and coordinating dies from 3/25/2020 at 12:01 AM EST until 3/26/2020 at 11:59 PM EST Over 700 dies available! Not valid on previous purchases. *Excludes Craft-A-Flower dies and February/March 2021 release dies.
Please click HERE once you finish loading up your shopping cart to check out. It will not cost you anything additionally, but it is helping with my affiliate links. (I am adding a few of my favorite dies to the list for your reference).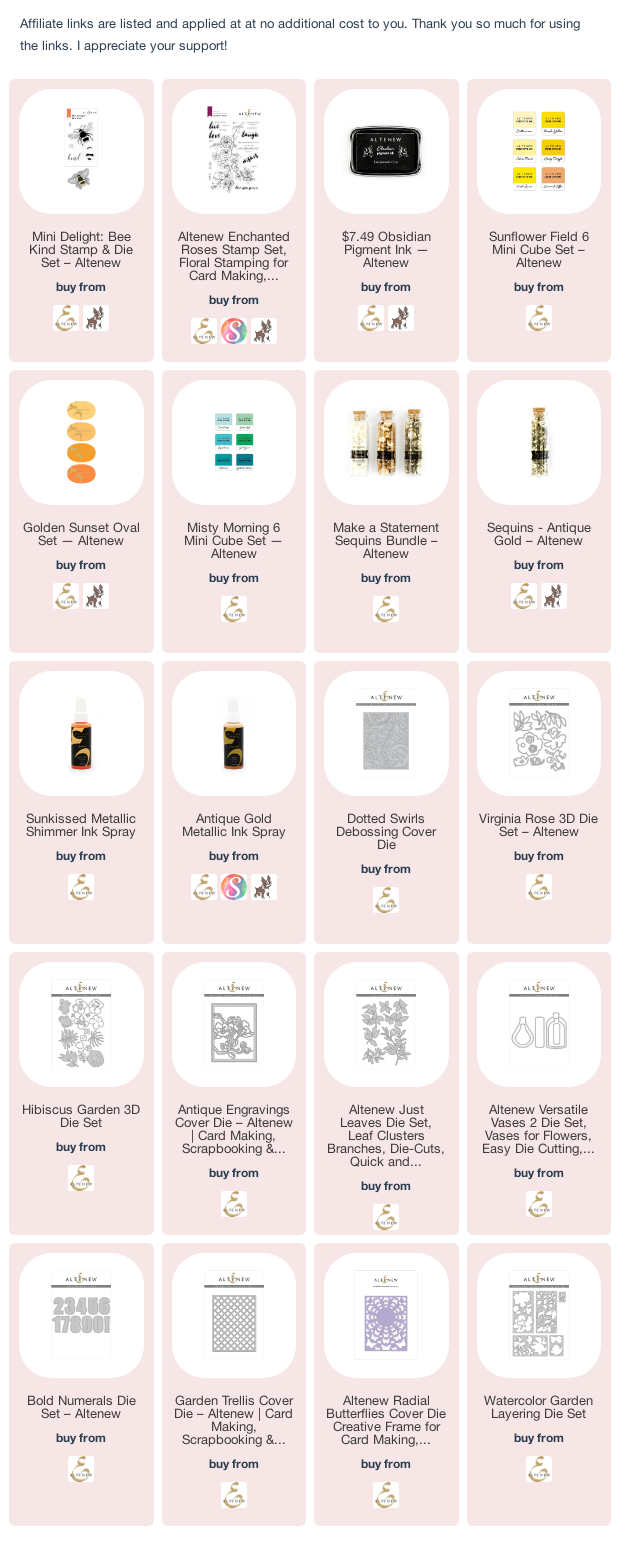 Thanks for stopping by!