Hello friends!
I am sharing a fun and colorful card with the Altenew Floral Boots.
These are the 3 cards that I made with the 3 garden bundle set (linked below)

This following set is FREE with any Altenew order ( March 27th is the last day!) ! I had a blast coloring it!

If you are not crazy abut slimline cards, that should not deter you from getting the Nesting Slim Rectangles Die set. I created the panels with Wahicovered paper and die cut pieces.

I also love using Parchment paper to ground all the images.

Even if you are color- challenged, you will be able to color this image as it is small the detailed.
I hope that you enjoy seeing today's card. Please feel free to use any of my links for shopping. I appreciate your use of affiliate links, so I can do more donations to Red Cross ($100 so far) and World Vision.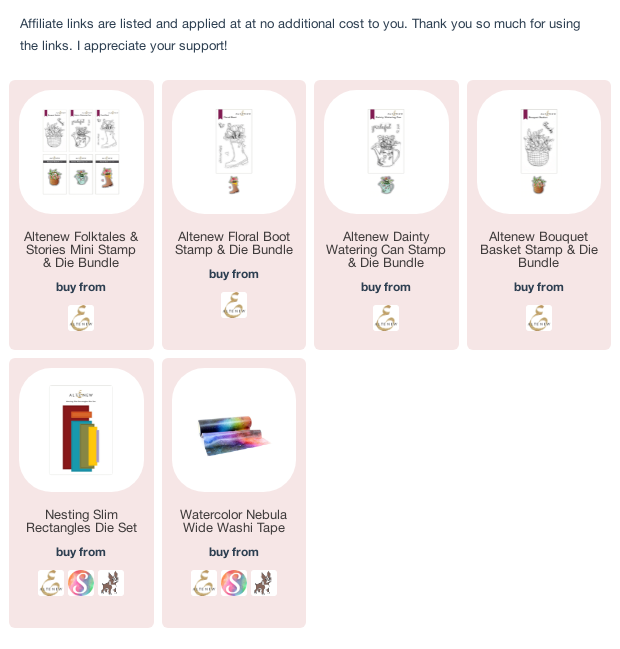 Last but certianly not the least..... It brings me a great pleasure to announce the TWO lucky random commenters!
Every month, Altenew offers two giveaway to my followers/readers. I am thankful for your frequent visits and that you take some precious time to leave me a comment. Your feedback and comments are the energy boost that keep me going. Without further ado, here are the two winners.
From THIS post:
Thank you and have a beautiful day!