Happy Sunday, friends!
We had a little guessing game a few days ago (see post
here
).
You commented, you weighed in and.....
your absolutely know your stuff!
watercoloring
---check!
dry-embossing
(with the die)---check!
ink-blending
with Distress Oxide (background)---check!
multi-color stamping
(butterflies)---check!
There is ONE technique that is kind of hidden and no one mentioned it...that is...
masking!
You see, in order to facilitate the ink-blending, I needed another piece of die to cover the dry-embossed area and ink-blended the background.
The masking part is subtle and hidden, but it is much-needed.
So there, my small bag of "tricks"!
I will be sharing more Penny Black creations with the following products.
These are my favorites from the latest release over Penny Black.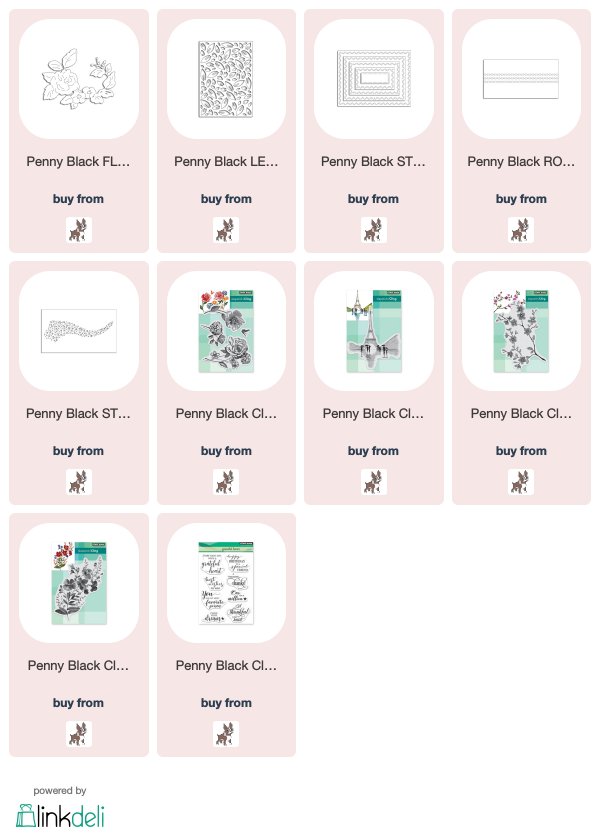 Now, back to the winner announcement...
We have over 30 comments...which is WOW!
This die is going to

I saw it on Simon Says Stamp

Penny Black LOVE NOTES Thin Metal Creative Dies 51-406 — $11.89

51-406
(random.org's pick)
Thanks for bringing spring back to our eyes! I love the dry embossing technique and the water coloring around it!
Congratulations, Vikki, please e-mail me becr8ive2@gmail.com and I will send you a card and this Love Notes Die.
I love the interactive aspect of this and appreciate that you took a look at my card and gave me feedback!