Hello friends!
I am popping in with a Poppy flower card
( I don't think I get to say that too often....!).
Please see the winner announcement of
Crafty Friends Blog Hop
and
BAF Poppy Blog Hop
located at the end of this blog post.
Build-A-Flower: Poppy
from:
ALTENEW
I love the large Poppy stamp that I could not resist making another card with these gorgeous images.
Since I still have a few extra poppy flowers from my previous project (see here),
I decided to create a floral design with
a shaker element.
Thanks to the matching die, it was not hard to do just that.
Position, position, position....
that is all there is to it!
If you
are creating designs like this, do make sure you have a larger piece of card stock for easy-trimming (after the alignment).
Before I made the diecut, I adhered
Peach Gold Washi Tape
over a piece of white card stock.
The
Peaches and Cream Sequins
also go nicely with the over all design.
Since the focal point took up so much attention, I decided to forgo
the leaves and just leave it as is!
( I guess I don't get to say that often, either!!). 😀
I hope my post makes you smile!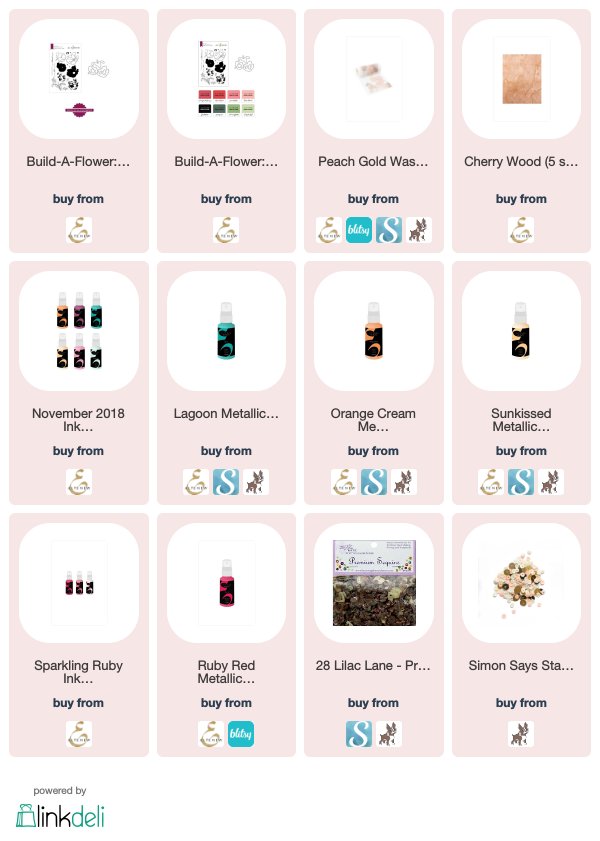 Did you know.....?
Altenew has CLEARANCE sale
Everything in the Clearance collection is now 50% off!
Once the product sells out, it will no longer be available.
Get Build-a-Flower Poppy

here
Shop Sales items here
FREE U.S. shipping
on orders over $100 with code USFREE
$7 off international shipping
on orders over $100 with code SHIP70FF
Last but certainly not the least, here are the TWO lucky winners!
$20 Altenew Gift Certificate goes to.....
Nandini said...

Beautiful card! Love the soft colours and the way they pop against the grey paper at the bottom. I haven't tried this technique yet. Will definitely give it a try.
$20 Altenew Gift Certificate goes to.....
conil
said...Love the vibrancy of this poppy. Since it's our state flower and since in the Spring my backyard is covered in them, I'm a bit biased. They're such a happy color and the subtle background you created is perfect for this one.
Congratulations, Nandini and Coni, please e-mail me at virginia@altenew.com to claim your prize asap. Thank you everyone for your positive feedback!