Hello friends!
The
Charming Doodles
from Altenew July latest release is
absolutely charming
!
I am popping in with a quick post about turning a "mistake" around...
First, I stamped the flowers in various colors and die cut the flowers as usual. I decided to stamp the stems in black. I actually love the look!


You may not see my "mistake" right away....
You see, there is the "double" stamping of the stems on the top?
Well, that's when the mistake happened.
With the card stock in the
MISTI,
I stamped my first time as usual. I didn't know the card stock got moved a little bit even though I did use a magnet to hold it down.
When I stamped the 2nd time...oops! I was not happy about that, to say the least. But then I thought since this is a Doodle set and why not just double stamp all of the stems ??
The double stamping of the stems seem to give this card an
unique
look. I no longer deem it as mistakes any more. Isn't it funny how things can change just by changing our perspective?
Hope you find today's card "charming"!
Receive Our Family 12x12 Patterned Paper
(value $15.99) on orders over $99 from 7/18/2019 at 12:01 am EDT through 7/19/2019 at 11:59 pm EDT. The free gift will be added to cart automatically. Not valid on previous orders. While supplies last.
FREE U.S. shipping
on orders over $100 with code USFREE
$7 off international shipping
on orders over $100 with code SHIP70FF
~~~~~~~~~~~~~~~~~~~~~~~~~~~~~~~~~~~~~~~~~~~~~~~~~~~~~~~
Blitsy is having a 50% off Warehouse moving Sale!
Shop
here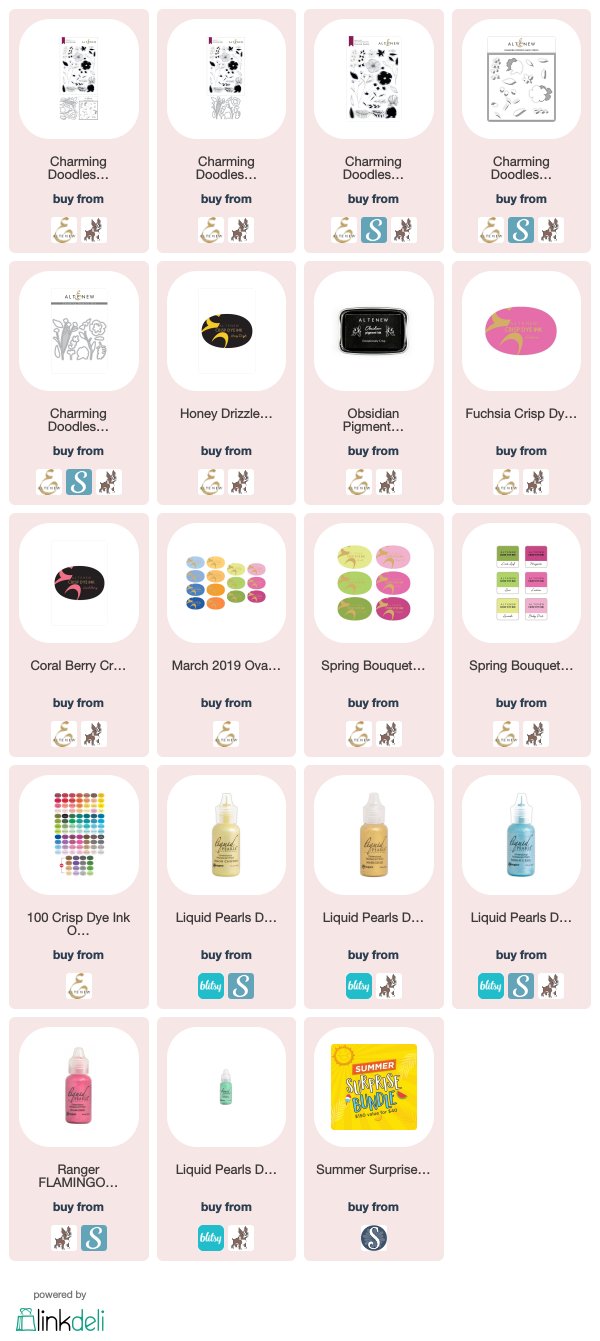 Thanks for stopping by!