Hello friends!
👉For the Show & Share post, please scroll down or click HERE
Yes, they now have new inks and paper!
CONCORD & 9TH IS NOW CREATING IN COLOR!
SPEND $100 AND GET FREE SHIPPING (US only; before tax)!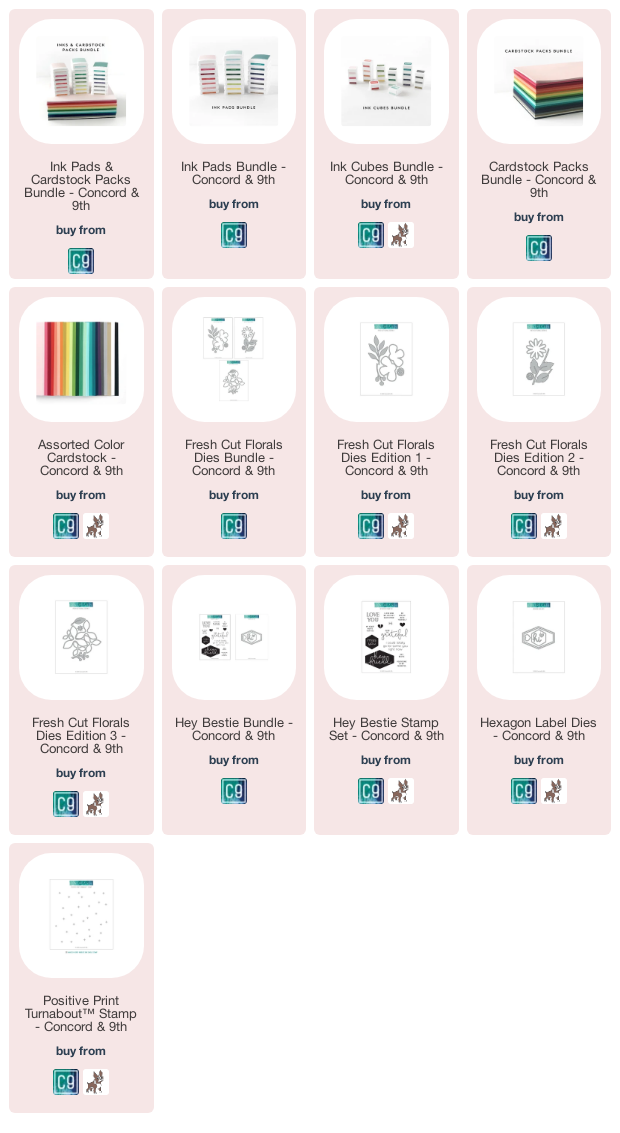 From Concord & 9th
WHY THESE COLORS?
Concord & 9th's custom color palette is 22 colors (plus black and white) that provide you the ability to create with greater ease and coordination than ever before! The color assortment not only contains a mix of classic and contemporary shades, but also blends beautifully as a single collection.
Throughout the entire collaborative process, the team always kept your creative needs in mind, remaining intentional in our choices, conscientious of how each color affected and was affected by the next. We think you'll agree that the result is a stunning addition to the Concord & 9th family of products!
WHAT DETAILS CAN YOU GIVE US ABOUT THE INK AND PAPER?
The Ink
Our premium dye ink uses the latest in ink formulations for vibrant, fast-drying color; our pads and cubes use extra firm foam pads, resulting in crisper images with more even coverage. All of this adds up to stamping fun instead of stamping fails! In addition, Concord & 9th's ink products are acid-free and made in the USA. And we'll have side-of-case labels available for purchase that makes identifying the color of your ink pad or cube easier than ever! Available in 22 colors; not available in black and white.
The comment feature in this post has been disabled.