Hello friends!
I am popping in with some info...
Spellbinders has a new Club Kit offer! The Past Clubs Kits sale offers up to 30% savings off select club kits. The offer is now live and will be available until Sunday 10/31/2020
I am listing all the past kits that I had worked with and/or I would recommend.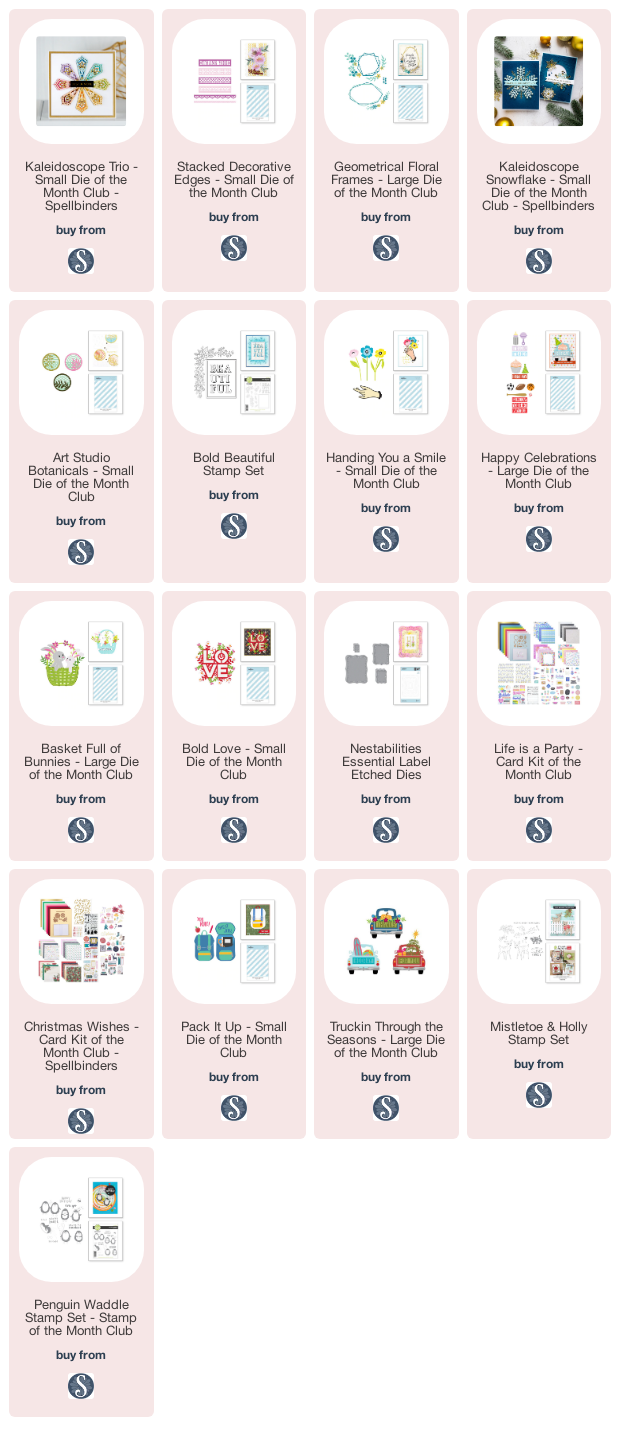 The comment feature in this post has been disabled.