Hello friends!
It's time to announce the monthly giveaway. Please scroll down to find out!

Receive a FREE brand new Mini Crepe Cake Stamp Set($4.99 value) with *every order from 2/24/2021 at 12:01 am EST until 2/25/2021 at 11:59 pm EST or while supplies last. The free gift will be added to cart automatically.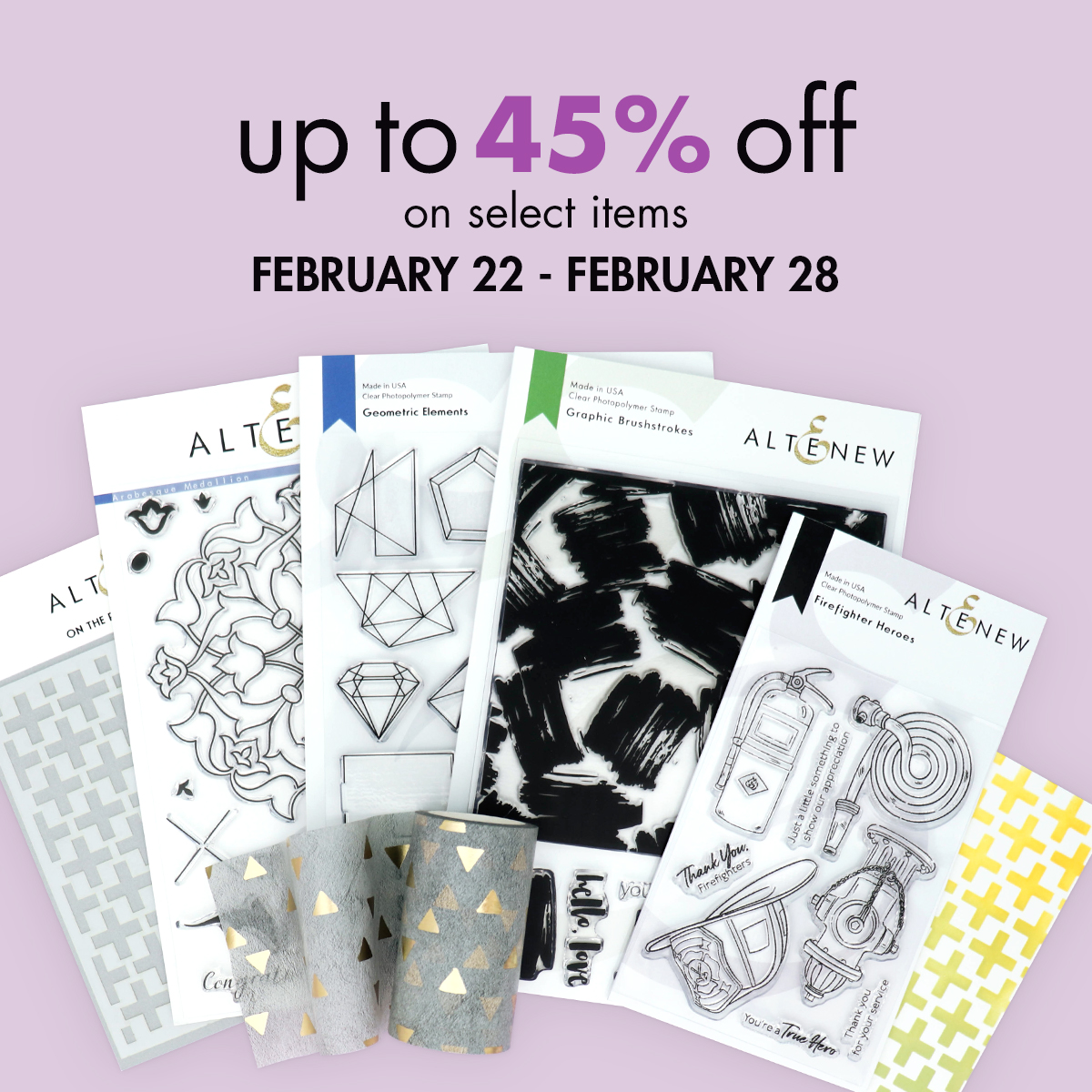 Be sure to check out the link HERE once you are ready to check out!

Last but certainly not the least...It brings me a great pleasure to announce the TWO lucky random commenters!
Every month, Altenew offers two giveaway to my followers/readers. I am thankful for your frequent visits and that you take some precious time to leave me a comment. Your feedback and comments are the energy boost that keep me going. Without further ado, here are the two winners.
From THIS post:
I have stars in my eyes after seeing your pretty cards using the layering stencils! These are definitely going on my wish list! Love all the new Altenew products!
#7 Maura said...What a fun technique and with great results!!!

Please know that I read and appreciate every comment YOU make!
Thank you and have a beautiful day!