Here is a close-up photo of the
Altenew Brush Markers.
As I mentioned in my previous posts, these markers are already mixed and ready-to-use.
AND you can easily mix up colors to create various shades/colors for variegated look.
Sandra Jensen said...

Lovely card! Can't wait to see your next one :) These markers look like they are fun to play with! October 4, 2018 at 5:52 PM


Congratulations,

Sandra Jensen,

please contact me at

virginia@altenew.com

for your prize!

I am linking the

Watercolor Marker Sets

and the latest products for your reference.

Click banner for details.

For Scrapbook.com use FUNDAY9637 for extra 10% off (Monday only!!)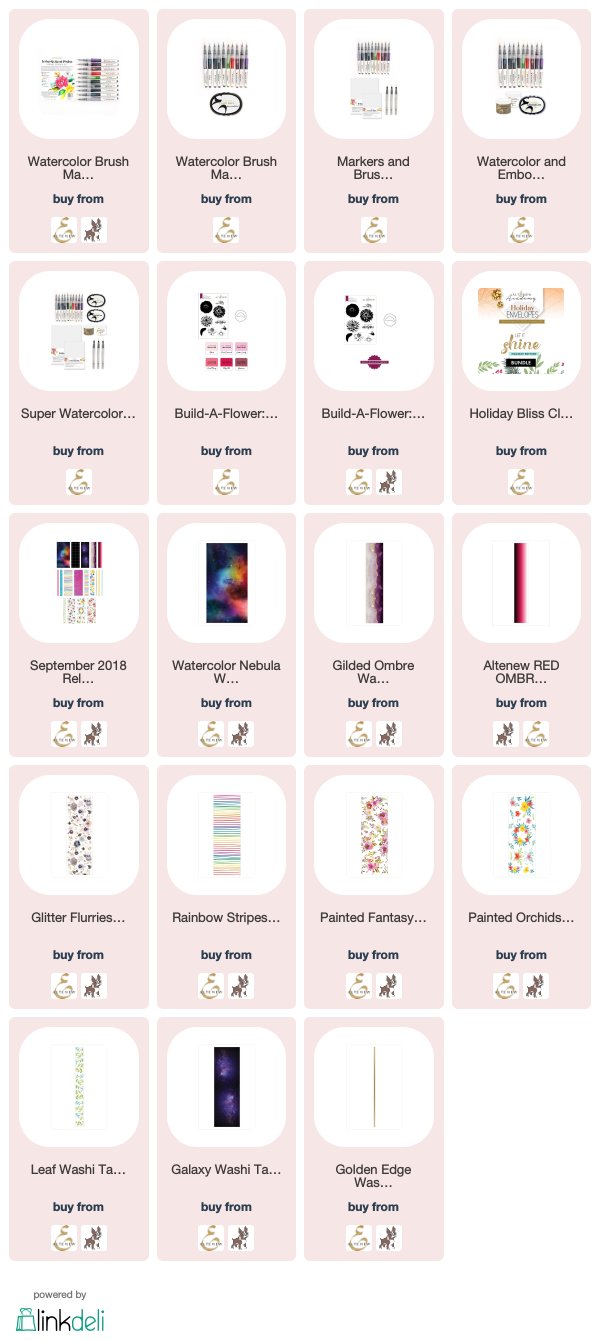 The comment feature in this post has been disabled.
Thanks for stopping by!